He applied the mechanistic paradigm of behaviorism to child baby rearing practices, warning about the dangers of too much mother love. The 20th century was the time when "men of science" were assumed to know better than mothers, grandmothers and families about how to raise a child.
A government pamphlet from the time recommended that "mothering meant holding the baby quietly, in tranquility-inducing positions" and that "the mother should stop immediately if her arms feel tired" because "the baby is never to inconvenience the adult. A parent reported to me recently that he was encouraged to let his baby cry herself to sleep so he "could get his life back. With neuroscience, we can confirm what our ancestors took for granted—that letting babies get distressed is a practice that can damage children and their relational capacities in many ways for the long term. We know now that leaving babies to cry is a good way to make a less intelligent, less healthy but more anxious, uncooperative and alienated person who can pass the same or worse traits on to the next generation.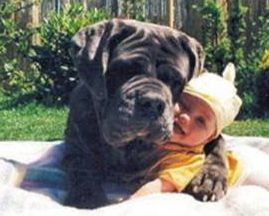 The discredited behaviorist view sees the baby as an interloper into the life of the parents, an intrusion who must be controlled by various means so the adults can live their lives without too much bother. Perhaps we can excuse this attitude and ignorance because at the time, extended families were being broken up and new parents had to figure out how to deal with babies on their own, an unnatural condition for humanity–we have heretofore raised children in extended families. According to a behaviorist view completely ignorant of human development, the child 'has to be taught to be independent. We can confirm now that forcing "independence" on a baby leads to greater dependence. Instead, giving babies what they need leads to greater independence later. In anthropological reports of small-band hunter-gatherers, parents took care of every need of babies and young children. Ignorant behaviorists then and now encourage parents to condition the baby to expect needs NOT to be met on demand, whether feeding or comforting.