Caroline Catherine Muller, that is the real name of C. Catch, was born on July 31, 1964 in Holland drawing school Novosibirsk for children a small city of Osse. Caroline's parents were the citizens of the neighboring states. Her father Yurgen, a German, lived in Germany, and her mother Corry, the citizen of the Netherlands, lived in Holland together with her daughter.
Nobody knows if Caroline's childhood was typical for a disco singer, but surely it wasn't easy. The family was moving from one place to another: Osse, Geffen, Bunde. They studied everything related to housekeeping. They dismantled vacuum cleaners, studied to cook and to wash. Before 14 Caroline saw her father very rarely. Her mother Corry was constantly trying to unite the family, and at last she achieved her aim: they moved to Bunde and the Mullers united. Caroline and her mother liked Germany.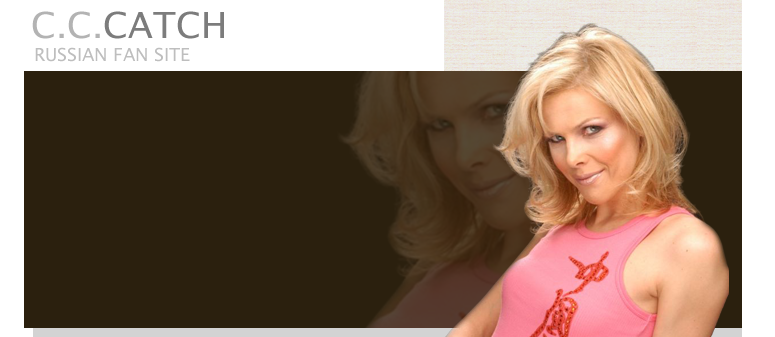 But Caroline's joy came to an end when she entered the 9th form of the General School in Germany where the teachers and pupils spoke German unknown to her. This turned out to be a real nightmare for her. Her boss was constantly shouting and straining everybody's nerves. Most of the employees had piece-work. Caroline was studying – she made buttonholes and sleeved.
The director was standing above her with a stop-watch and saying: "Quicker, quicker! The chief of their department set everybody against each other. One evening she got acquainted with a music group in a small restaurant in Bunde. She was asked if she wanted to dance and if she could sing. Caro had already studied to dance secretly in her room for some time, just singing modern hits.
But she couldn't even dare to sing and dance for the audience. Now Caro knew her future profession: a singer. Bad-Oyenhausen and took part in all competitions held near the place where she lived. Her stage activities influenced her factory work badly. There was a scandal, and Caro fell ill. He had to take her decision. The Mullers got together and decided to support Caro's carrier as a pop singer.