Speech development of children of preschool articles, news and tips on raising happy, healthy, successful kids and teens. It is the preschool years when children's language abilities really take off.
By the age of 5, while your preschooler won't be able to engage in a political discussion, she will be able to clearly communicate and understand the communication of others. But this skill is actually the composition of many highly specific skills learned in the preschool years. The mastery of these skills is the main language goal for preschool children. By the age of 2, a child has a solid awareness of the sounds belonging to her language. Even without knowing the written language, preschool children are able to rhyme with basic sounds, creating new, sometimes meaningless, sounds that are still part of the language, often at the annoyance of a mom in the driver's seat. Preschoolers learn a language breathtakingly quickly. The average mom might take several years before she memorizes 10,000 words in a foreign language, but the average preschooler will know 10,000 words by the time he is ready to go to school.
This learning of words is not without its novelty. Your preschooler will learn vocabulary faster than he learns grammar. Be prepared to miss the cute sentences of the toddler years. Preschoolers begin filling in those missing words when forming sentences. In terms of language development, this is an improvement in grammar more than anything.
Here, prepositions and articles miraculously begin appearing in sentences. Not only does a preschooler start making correct, and therefore longer, sentences, but she also begins connecting sentences in a sequential way. My balloon flew away so I cried. This makes for an unceasing river of words in some motormouth toddlers, at the immediate delight and successive irritation of the parents.
She and Dr Bob met at USC and were married in 1971. Pam is the proud mother of two grown children, Lauren, who is a Special Education teacher in the La Habra School District and a son, Greg, who is a TV and Film editor. Leave a Reply Click here to cancel reply. What is Preventing Your Baby from Sleeping Through the Night? Why Do Toddlers Hold Their Breath?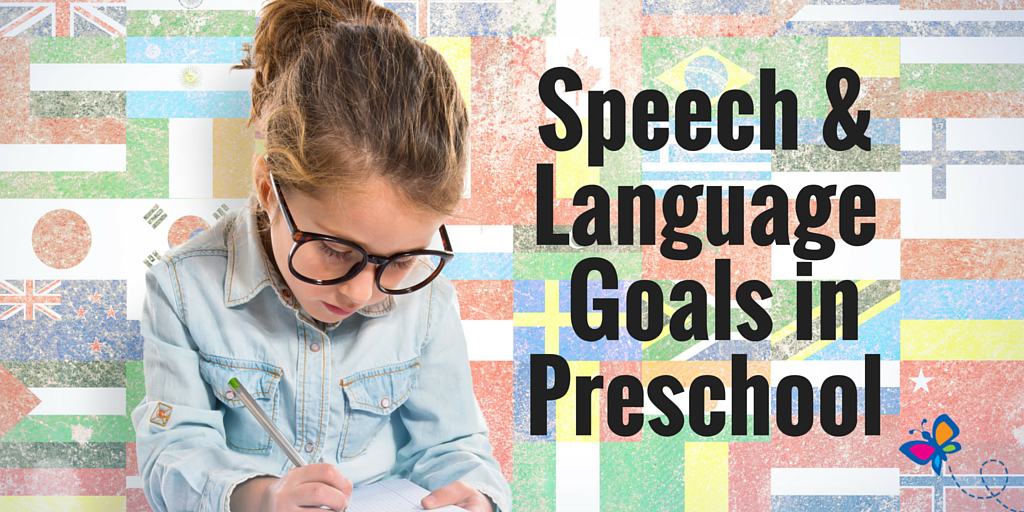 Parenting Your ADHD Child – Easy Techniques That Work! Our recommendations for books on child development for parents. A cognitive behavioral therapy multi-media program to help ADHD kids focus and behave. The information on this website is solely for informational purposes. IT IS NOT INTENDED TO PROVIDE MEDICAL ADVICE.
Neither Child Development Institute, LLC nor Dr. Myers nor any of the editors, columnists or authors take responsibility for any possible consequences from any action taken which results from reading or following the information contained in this information. If you are the account owner, please submit ticket for further information. Parenting articles, news and tips on raising happy, healthy, successful kids and teens. Language and communication skills are critical to a child's development.
Good communication makes them better able to engage in socialization and to learn from their environment and from formal classroom instruction. Phonology involves the rules about the structure and sequence of speech sounds. Semantics consists of vocabulary and how concepts are expressed through words. The first, syntax, is the rules in which words are arranged into sentences.
Pragmatics involves the rules for appropriate and effective communication. From birth on, children are programmed to develop speech and language. The first five years are most critical but language development continues throughout early childhood and on into adolescence. During the first five years stimulation of language development is important as the brain is both developing new nerve cells as well as multiple connections between nerve cells to serve the function of language both expressive and receptive.
In the early stages of language development, the brain is programmed to attend to speech sounds and begin to mimic them. Early on babies like to make sounds up on their own. Children usually say their first words between nine and 18 months old. What's kind of interesting is no matter what language children are raised in, the first words usually reference either mother or father. By the age of 18 months a child usually has a vocabulary of 50 to 150 words. By two they can probably use over 300 words and understand about 1,000 words. Around 3 years of age, children begin to use language for all kinds of things.
They are not only trying to get things by asking they are talking about past experiences and even beginning to use it to pretend. There language is becoming more like that of adults. In elementary school children continue to expand their use of oral language but are also learning to read a write. As children progress through middle school and high school they continue to expand their vocabulary and refining their grammatical skills and write in more complexities as well as continue to develop reading comprehension skills. The tables below describe specific skill development for each stage of development through age 8. Below the developmental time line you will find information on how you can stimulate and encourage language development as well as information on how to recognize lagging development and what to do about it. Verbally respond to your baby's vocalizations.