Visit PovertyUSA and PobrezaUSA for education on economic justice, resources for prayer, and to find a CCHD-supported group near you! Sign up to receive the CCHD e-newsletter! The map of individual development of the child sample the JPHD advocacy network to let elected leaders hear the voice of the Catholic community!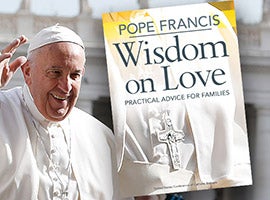 Several new USCCB resources can assist Catholics to pray and act for racial healing. The '17-'18 theme is "Share the Journey of Young Migrants and Refugees," to coincide with two-year effort in support of migrants and refugees that Pope Francis will launch in September. Read the latest and past editions online. The future of humanity does not lie solely in the hands of great leaders, the great powers and the elites. It is fundamentally in the hands of peoples and in their ability to organize.
It is in their hands, which can guide with humility and conviction this process of change. The Catholic Campaign for Human Development is the national anti-poverty program of the U. Catholic Bishops, working to carry out the mission of Jesus Christ " to bring good news to the poor   release to captives   sight to the blind, and let the oppressed go free. The belief that those who are directly affected by unjust systems and structures have the best insight into knowing how to change them is central to CCHD. CCHD works to break the cycle of poverty by helping low-income people participate in decisions that affect their lives, families and communities. CCHD offers a hand up, not a hand out.
After several years of serving people released from prison, a program based in Racine, Michigan is ready to expand its Second Chance program. Catholic News Service profiles the work of St. Peter Claver parish in West Baltimore, whose organizing efforts CCHD supports. The bishops of the United States gathered at this church to celebrate the opening liturgy for the fall General Assembly. Learn how CCHD is helping communities support environmental justice. 5 million and partnered with over 35 community-based organizations and 31 dioceses in 22 states to support environmental justice. 4 million to empower immigrant communities.